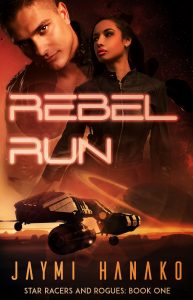 I wasn't entirely happy with the cover I had created earlier, especially after how I saw how it looked on a print version. So I commissioned a new cover for Rebel Run from Bookable Covers. I've already updated the e-book version and now the paperback is available too! Check it out on Createspace.
There is also a revised blurb:
When duty and passion collide, they could lose everything
Malkyn of Keitera has built a new life in Earth's system. She's a daredevil...