It looks like I haven't updated my blog for a while. My most recent release is Phoenix Rising: Star Racer and Rogues, Book 2. You can see the amazing cover from Bookable Covers below: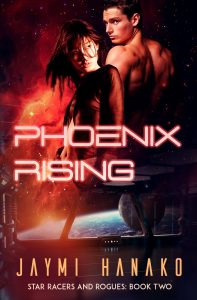 Blurb:
He broke her heart. Now his life is in her hands…
For Dr. Elisa Nakano, the prospect of joining Project Phoenix is a double-edged sword. The secret experiment crosses the line between life and death by resurrecting someone from a fatal accident. In this case, the patient is...